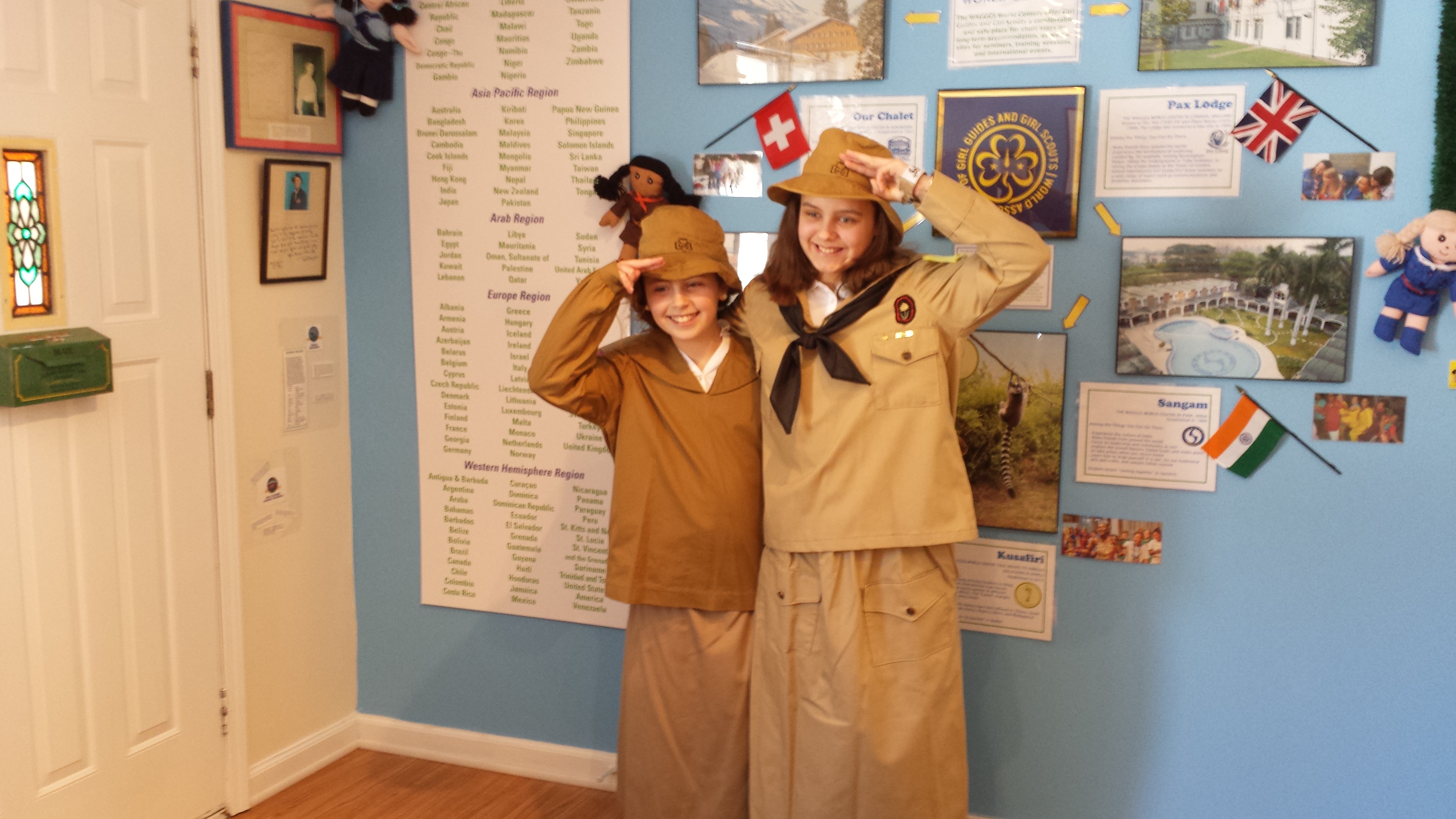 Museum and Archives Program
Girl Scouts Heart of the Hudson Archive Museum
Located at Camp Wendy, 149 St. Elmo Road, Wallkill, NY 12589
The GSHH Museum is now open for troops and programs. Contact us at museum@girlscoutshh.org with any questions. 

Visit our newly renovated, interactive Girl Scout museum featuring the wonderful world of Girl Scouting since 1912 and fun activities to explore.
Programs for troops
Learn what Girl Scouts did through the ages. Dress up like a Girl Scout from any era you choose. Programs usually last 1 ½ hour.
Meet Juliette Gordon Low
Try on vintage uniforms
Experience needle arts, typewriting, learn trail signs
Try a badge requirement from an earlier time
If you have a particular need, please contact us and we will try to accommodate you.
Brownie Secrets
Each spring we offer our brownie Secrets Event which is a program for Brownie troops and Juliettes at Camp Wendy. Registration is through the GSHH website. There is a new program each year which may include:
Ceremony activities
Cooking 
Crafts
Games
History Activities 
Outdoor skills
Songs
Cadettes, Seniors, and Ambassadors are invited to volunteer at the event.
Resources for the GSHH Community to Borrow
Items are available to Girl Scout volunteers to use at events or programs.
Boxes of historic items for display
DVD of the historic Girl Scout film "The Golden Eaglet"
Historic uniforms and replicas for display, fashion shows, and parades
Great program resources from the past that can be used today
Contact us at museum@girlscoutshh.org or by phone at 914-747-3080 ext. 731 to set up a program or visits.