Become a Daisy Girl Scout!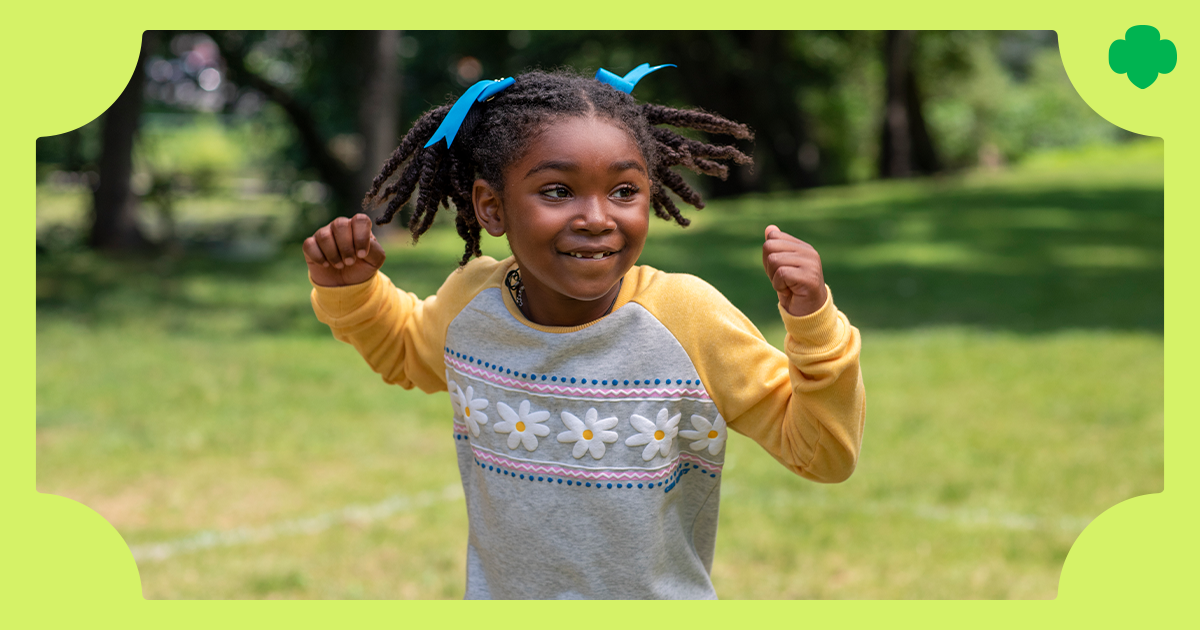 What Do Daisy Girl Scouts Do?
Her dreams are our dreams, and we have fun making them come true together—whether that's climbing a tree, painting a mural, or making a robot. When she's with us, doing her best is always good enough and there are no wrong answers or ideas.
Let's get started!
Daisy Girl Scouts:
■ Grow social skills through virtual or safe in-person meetings with other girls their age
■ Find new ways to practice kindness, bravery, and generosity
■ Earn special badges and pins to wear as a reminder of the new skills they're learning
■ Gain confidence and pride in their abilities
■ Learn how to run their own businesses
■ Explore the outdoors and spend time in nature
■ Try out tech and learn cyber basics that help keep them safe online
■ Discover how to help their community and make the world a better place
■ Join a circle of friendship and fun like no other
Recruitment Resources
Volunteers, look here for tools to help spread the word about joining Daisies and our upcoming Animal and Robot Parties!
Daisy Launch 2023 Toolkit for Volunteers
Questions?
855-232-GSHH (4744)