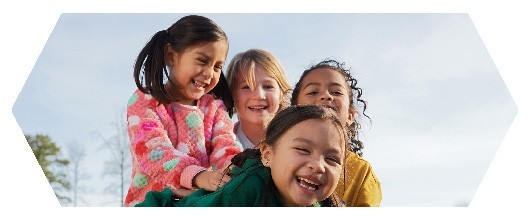 Please confirm your age
Enter Your birth date below
Girl Scouts Heart of the Hudson, Inc. does not keep this data.
PRIVACY POLICY
Thank you!
Here's your link:
Join Girl Scouts
You're invited. Press play with us.
Making friends, testing her strengths, exploring new possibilities. It's all here for her.
Whether teaming up with others or learning to shine on their own, Girl Scouts have the tools and community support they need to succeed.
Press play with Girl Scouts. Where she can be herself and her confidence can soar.
She's ready to go.

And grownups? Whether you have kids, grandkids, or no kids of your own, you can have a front-row seat to the fun and community, too. Press play and volunteer with Girl Scouts. You've got what it takes to change girls' lives.

When your girl becomes a Girl Scout, she'll:
Join a group of local girls—called a troop—for regularly scheduled meetings (either virtual or in person)
Make new friends in a space where she feels comfortable to just be herself
Have a community of caring adult volunteers to guide her as she tries new things
Practice new skills and earn Girl Scout badges and awards
Make the world a better place by helping her community
Try coding, robotics, engineering and more through hands-on STEM activities
Enjoy the great outdoors while learning how to protect animals and the environment
Build business smarts through the Girl Scout Cookie Program
Questions?
855-232-GSHH (4744)