Camp FAQ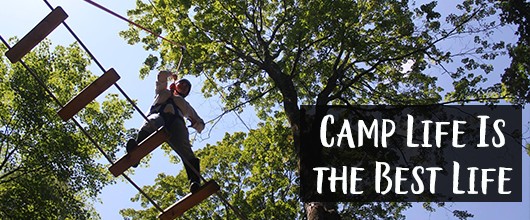 Individual Camp FAQs:
Does my camper have to be a Girl Scout to attend camp?
All girls are welcome at our camps whether they are currently an active Girl Scout or not. However, by registering for camp you will also be registering for Girl Scouts so we hope that after an amazing summer you will continue to make the most of your registration and learn more about Girl Scouts. Camp can serve as an excellent pathway into the Girl Scout program if you choose.
Is financial assistance available?
Camperships are available for all Girl Scouts Heart of the Hudson Camps. To apply please fill out a campership application. Financial assistance will be awarded based on need and availability.
Is camp safe? And who is watching my camper?
All three of our camps meet and exceed the safety standards of the American Camp Association, local Health Departments and Girl Scouts of the USA. Included in these safety standards are the ratios of campers to staff. Each camp exceeds the supervision ratios below.
Daisy/Brownie: 1 adult staff to every 4 campers
Junior: 1 adult staff to every 6 campers
Cadette: 1 adult staff to every 8 campers
Seniors and above: 1 adult staff to every 10 campers
How does camp handle health concerns or medications?
Each camp has an RN on duty either at the camp full time or on call with another medical staff member on camp at all times. Each group of campers has a staff member with them who is American Red Cross Responding to Emergencies and CPR certified. Any medications will be dispensed by the camp nurse and need to be brought to camp in the original container. Allergies or other medical concerns should be specified on the campers' health forms and the parent will be contacted prior to the start of camp if we have any questions.
Will my camper swim?
Each camp provides an opportunity for swimming. Camp Addisone Boyce and Rock Hill Camp offer swim lessons each day facilitated by staff members who are American Red Cross Water Safety Instructors (or a comparable certification) as well as a session of free swim. Rocky Brook Day Camp offers a free swim session each week when they travel to Rock Hill Camp. Each camp has lifeguards on duty at all times during any swimming or water activity.
Can I register online?
We offer online registration through our website: www.girlscoutshh.org
Do you take field trips?
Some program sessions will take out of camp trips and these will be indicated in the program description. If an out of camp trip is scheduled the parent will need to sign a permission slip with details about the trip.
Additionally, Rocky Brook Day Camp takes a weekly trip to Rock Hill Camp each Tuesday.
How do you train your staff?
Each camp requires staff to attend at least a week of pre-camp staff training depending on their position. During this training staff learn risk management, safety procedures, camper development, appropriate games and activities, and protocols in addition to what will be expected of them in their particular roles. (ie. Lifeguards and ropes staff will learn safety protocols for the beach, pool or ropes course that they will be responsible for)
What is with the camp names?
Camp names are a long standing Girl Scout tradition started by Juliette Gordon Low (founder of Girl Scouts) whose camp name was Daisy. The use of camp names creates a more fun atmosphere and alleviates the awkwardness for the campers of not knowing whether to call their counselor by first name or "Ms."