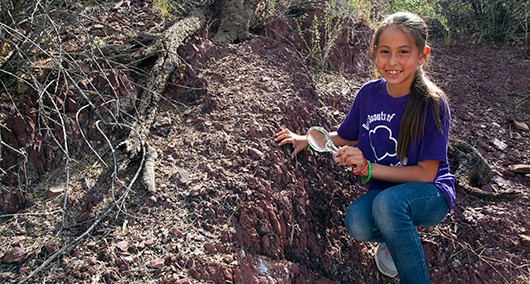 Juliette

In Girl Scouts, Juliettes are busy, independent, self-confident girls and young women who join the Girl Scout movement without joining a troop. Juliettes participate in Girl Scout activities on the council and Service Unit levels, earn badges and awards, take trips, sell cookies, and enjoy being a Girl Scout.  When you are too busy with extracurricular activities or sports, becoming a Juliette will allow to you be a part of the Girl Scout experience. The Juliette program allows for more flexibility with scheduling and pursuing your own interests.
The Juliette program is available to all girls in Kindergarten through 12th grade.
As a Juliette, you may participate in everything that is open to your grade level. You will work on Girl Scout programs with a parent or another adult. Some of those programs and events might include:
Weekend workshops
Special Events
Leadership Projects
Community Service
Service Unit Events
Council Programming
Summer Camp  
Vacation Retreats
Travel Opportunities
Become a Member of the Board
Cookie Program 
Although uniforms are not a requirement to be a Girl Scout, many girls want to purchase one to feel like they are part of a group. Juliette Girl Scouts may choose to purchase uniform components appropriate for her Girl Scout level or select cool Girl Scout T-shirts. A special emblem for Juliettes is available for sale in the Girl Scout Shops. It can be worn where troop numbers would be placed on a sash or vest. You should receive a copy of the official catalog in the mail, or you can  shop online .
Register Now: Sign up for programs : Once you are a registered Girl Scout, click here to see all of our program offerings and trainings. You can search by age level, geographic location, or interest. If you already know the name of the Program you want to sign up for, you can type it into the white search bar on the top right. Or, if you just want to browse, check out Connections.
Fall Product Sales and Cookie Sales:  Do you want to get involved in Cookies or FPS? Everything you need to know about getting started, selling cookies, and earning your rewards can be found here. Additional Cookie Sale and Fall Product Sale info here. 
Money Earning: As a Juliette you can raise money for the trips you want to go on, badges you want to earn, or the Service Projects you hope to complete. Before raising money, please fill out a Money Earning Activity (MEA) form. When you are ready to access your funds, please fill out the custodial fund form.
Journeys: Navigating the Journeys by yourself? These guides will help you select the Journey that is best for you, and walk you through the process. Remember, these are suggestions – as long as you are meeting the stated requirements, you can make changes so that the Journey program reflects your interests.
Cadette Journey Step by Step
Senior Journey Step by Step
Ambassador Journey Step by Step
Council Shop: We have  shops  in each of our five regional offices, or you can  shop online. Here you can purchase uniform pieces, handbooks, badges, clothing, and other fun Girl Scout merchandise.
Interested in Summer Camp? We have two day camps and one resident camp. Information for Summer Camp be  found here.