Extended Year Membership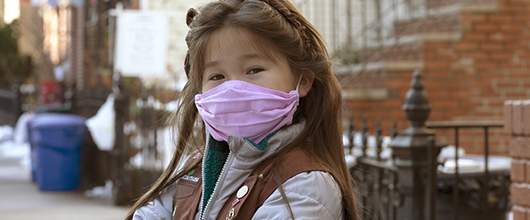 Girl Scouts of the USA has introduced an extended-year membership opportunity for new AND returning members!
Now, through the new extended-year membership option available April 1, new and lapsed girl and adult members can register for a 17-month, $35 prorated membership that allows them to begin Girl Scouts right away and then transition right into their traditional troop experience in the fall without paying double membership fees. It's seamless—and a pretty sweet deal!
Extended-year membership provides the ultimate opportunity to get started on their Girl Scout adventure during the spring and even participate in the 2021 cookie sale, and then stay for the whole year. And it lets new adult members complete their onboarding process and maybe even begin recruiting for their new troop in the summer! 
FAQ
Will current members be able to take advantage of extended-year memberships? 
 N

o, at this time, the extended-year memberships are available to new and returning girl and adult members only.
Is this new membership category available to adults? 
Yes, new adults can also purchase an extended year membership
How long will a girl or adult who purchases an extended-year membership be a member?
They will be a member for the remaining months of the current membership year based on when they register as well as the entire next membership year. (The Girl Scout membership year runs from October 1 - September 30.)
What types of activities can an extended-year member participate in? 
They will be a member just like any traditional annual member. Extended-year members will experience everything Girl Scouts has to offer, including the options to join a troop, go to summer camp,  attend council-sponsored events, and more.
Will extended-year membership be available to any girl or adult who registers or renews? 
Yes, for the 2021-2022 membership year only, extended year registration is available to anyone who registers after April 1, 2021. 
What happens if a lapsed member wants to register as an extended-year member? 
GSUSA has granted a one-time exception for the 2021-2022 membership year to allow lapsed members to purchase extended-year memberships beginning April 1, 2021, and allowing them to begin their memberships immediately. 
Will financial assistance be offered for this membership category? 
Yes, financial aid is available for families in need of assistance in registering for extended-year memberships.
Do you have a question about extended-year memberships that we haven't answered above? Email our Customer Care team at customercare@girlscoutshh.org.